Here is an example of TAGteach at work. This child is diagnosed with Asperger Syndrome. His verbal skills are good so we can tell him what the tag point is (that is what exactly he needs to do to get a tag (click sound) and a candy. A non-verbal child would learn just as fast once he understood the game.
This child is easily distracted and does not like to be asked or told do something. But he loves games!
Note that there is no talking other than to tell him the tag point. He chooses to do it or not to do it. There is no begging, cajoling, coaxing or other coercive action on the part of the coach.
This was the one and only time that we needed to tag him to go into the pool. By the end of the session he was going in and paddling around on his own. This short session of TAGteach had created a positive association with swimming and built confidence so that the activity became self-reinforcing. It took about 10 minutes and 1 small package of Skittles.
TAGteach is great for teaching kids with autism, but it started with elite level gymnastics coaching, and sport coaches for people of all ages and abilities can benefit.
Learn more about TAGteach for sports
TAGteach is offering a 50% discount to its recorded webinar on the topic of sport coaching. They want everyone to know about this powerful and positive way to be the best coach ever. This information will help you teach your child any type of physical skill in an efficient and effective way. You don't need to be a professional coach to get great results!
Use the discount code ILOVETAGTEACH to get the 25% discount (the price will go down to $14.97).
Click here for more information or to register for the recorded sports coaching webinar.
To help spread the word to more coaches, you will get a 50% off registration code for your (or your child's) coach or trainer when you register yourself for this recorded webinar. More info on the coach's discount code will be sent to you in the registration confirmation email that you will get once you register.
Let's bring the science of ABA out of the therapy room and into everyday life. Sport coaches need to know this stuff!
Perhaps you would like to read more about TAGteach applications for sports before investing an hour of your time and your hard earned $9.97? Here are links to some articles on the topic of TAGteach for sports coaching:
Sport Coaches: 4 Things Your Athletes Wish You Knew
Learn more about TAGteach for dealing with fear
This swimming lesson video demonstrated the use of TAGteach to move a child from fear to confidence in a short time. For more on this, register for our recorded webinar. Use the code MARTHA to get 25% off.
What is TAGteach?
TAGteach stands for Teaching with Acoustical Guidance. TAGteach is a teaching and communication method based on the scientific principles of Applied Behavior Analysis (ABA).
TAGteach enables extremely precise positive reinforcement of behavior by using an acoustical signal to "mark" the behavior – at the precise moment the child performs the behavior! The acoustical signal is a short, sharp sound made by a handheld device (the "tagger"). When the child performs the correct action, the parent/instructor immediately presses the button on the tagger and hands over a treat (candy, treat, token, praise, social recognition, or money) as a reinforcer.
With TAGteach, it is easy to reinforce behaviors precisely, quickly, and intensively. The immediate, accurate feedback and positive reinforcement result in the child performing the correct action more often, and for longer periods of time. With immediate feedback and learning tasks broken down into small steps, children (and adults) can learn many new skills with TAGteach — at their own pace.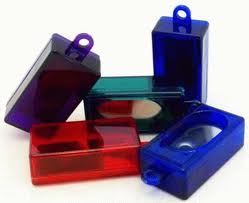 For more information visit the TAGteach website.
Join the free TAGteach Yahoo Group.
TAGteach taggers are available here.
See Martha's book about TAGteach for Autism or feel free to ask me a question (with no obligation).
Sign up for my mailing list to receive updates, new articles and free tips right in your inbox!
If you liked this post, please share it. Thank you!