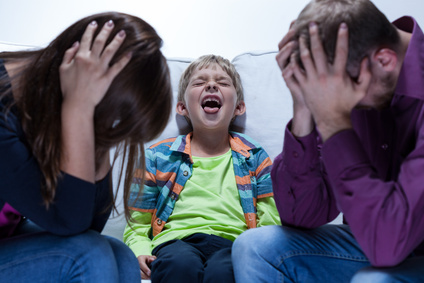 Screaming, loud noises, verbal stimming.
These are the sounds autism parents hear all too frequently in their homes.
They never seem to stop.
They drive us to distraction.
They can destroy the peace and quiet of the family. But, something can be done.
When my son was little, he did a lot of screaming and verbal stimming. I discovered that with the positive behavioral method known as TAGteach (Teaching with Acoustical Guidance) I was able to reduce these sounds, increase appropriate vocalizations and get some of that precious peace and quiet.
TAGteach uses positive reinforcement
TAGteach is based on the science of Applied Behavior Analysis (ABA) and uses positive reinforcement to build desired behaviors. In addition to the positive reinforcement, TAGteach adds an "event marker" i.e., an acoustical signal to indicate to the child when he/she has performed a desired behavior. The acoustical signal is generally a click sound, called a "tag" made by any type of clicker device, or better yet, a TAGteach tagger.  After the "tag," you give a reinforcer to the child. Here's how I used this. (more…)