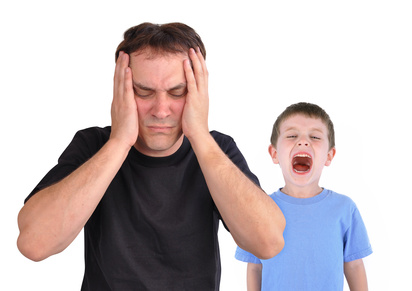 I am the parent of a nonverbal teenage boy with autism, and I have a confession to make: I reward my child for BREATHING! You heard that right: I reward my child for breathing. Can you believe it? But, before you slap your forehead and moan that this idea is a top candidate for the Lame Brain Parenting Hall of Fame, please hear me out. There is a reason.
On the surface, the idea of rewarding a kid for breathing seems preposterous. But let's look at how important breathing is. A newborn baby takes its first breath. A dying person takes his last breath. Living is breathing. We often describe emotions in terms of breathing: "panting," "choking," "gasping." A sigh can be a sigh of relief, a sigh of grief, or a sigh of resignation. Descriptions of breathing tell us a great deal about the emotional state of the person. And what about all those people who pay for and attend meditation and yoga classes?  An important skill taught in many of those classes is how to practice breathing in order to achieve a calm state of mind and reduce stress.
Kids with Autism
Now, let's look at our kids with autism. Our kids experience neurological and sensory feelings that we do not experience and that we can neither comprehend nor relate to. We know our kids experience sound, light, and movement in a different way, and that these sensory issues can create problems for them. We also know our kids with autism can be quickly overwhelmed by the combination of sensory issues and performance demands, with the result that they become angry and agitated.