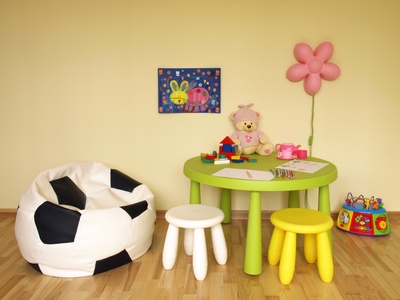 This article features helpful comments for parents of young children from Ms. Ricky Teichman, Director at The Puzzle Place, a daycare and preschool in Freehold, NJ for children with autism and other special needs.
Being a parent or guardian of kids with autism means having a different set of guidelines from that of non-autism homes. Careful decisions have to be made, but that doesn't mean that you can't be a confident caregiver to your special-needs child. Thankfully, there are practical and proven ways to make living with autism more manageable both for you and your child.
1.  Keep in mind that consistency is key
If there is one thing that a child with autism needs, it is an established routine. For instance, if you use positive reinforcement for good behavior, make sure to use it consistently while explaining why you're rewarding your child. A regular system will help reinforce the learning techniques from school or daycare, including communication tools. Keeping to a structured schedule for mealtimes, playtime, and bedtime can also help keep unruly behavior at bay.
2.  Talk to other autism families
You will need a support group, and where better to get it than from other people who are going through similar circumstances? You can bond with other parents or guardians at therapy, or go on social networking sites and forums online to discuss tips on how they deal with autism. While others have different methods and advice to give, you can still learn from their experience what will and won't work for your own child. The bottom line is, there is no need to feel alone when you aren't.
3.  Become an expert on your child's own special needs
You will have to prepare yourself for the fact that you can (and most probably will) make mistakes in your mission as part of an autism family – and that's okay! Kids with autism aren't created the same, after all. The important thing is to become an expert when it comes to your own child. Learning the words, tools, medication, situations, and other factors that he or she responds well to (or which triggers disorderly behavior) will put you on the road to a more manageable, healthier home environment.
4.  Make your home accident-proof
All children thrive in safe, happy homes. Your child will need help with boundaries, so it's your responsibility to provide verbal and visual cues to where they cannot go, or what they can't play with. Create a zone that is accident-proof with tools like childproof locks, electrical outlet covers, safety latches, electric tape to cover exposed cords and outlets, locked drawers, light, padded furniture, and secured doors and windows. A room or area where you can keep constant supervision is a must.
5.  Shop for a daycare facility that really cares
Your child needs needs a high quality, developmentally-appropriate programming for infants, toddlers, and preschoolers with autism and related disorders. There are many daycare centers that promise a safe, supportive learning environment, yet fall short on many aspects including safety standards, child-to-caregiver ratio, and proper learning equipment. Do your research. Talk to parents of other kids with autism about the daycare facility they go to, and seek an honest assessment. Make a checklist of your must-haves, and don't hesitate to ask the right questions to staff of potential facilities. It is your right as a parent or guardian to know who you will be entrusting your child to.
Along with patience and a lot of love, you can help build a thriving, supportive, and healthy environment for your child. Don't be afraid to make mistakes and learn some more. You have a whole lifetime of discovering together what can help them (and you!) become happier, healthier, and more responsive people.
Ricky Teichman is the Director at The Puzzle Place, a daycare and preschool in Freehold, NJ for children with Autism and related disorders. You can reach her at 732-994-PUZZ (7899) or at info@ThePuzzlePlace.org. Learn more at http://thepuzzleplace.org/.