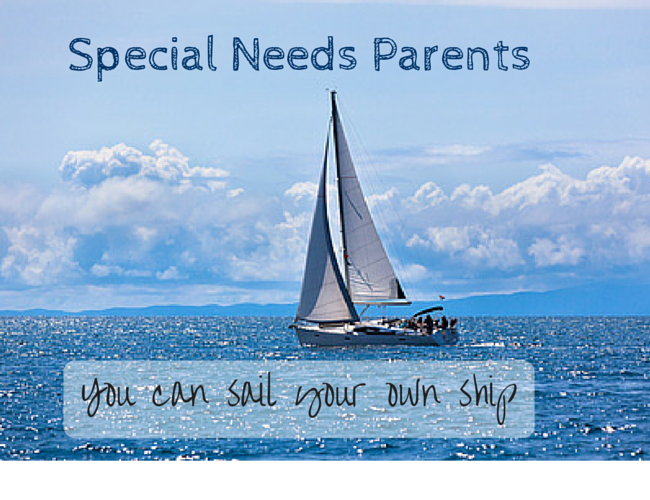 by Sean Pogson
From a parent with a 4-year old little girl with a complex genetic condition that not much is known about: TAGteach has been the only thing that has made a real positive difference to my daughter's progress.
The Struggle
Before we first started using TAGteach we struggled even to get our daughter to engage with us. We were not seeing much progress in our daughter's development. We felt at a loss, and our beautiful little girl seemed lost to us. We struggled to reach her. No matter how hard we tried, our daughter couldn't even cope with a cuddle or give eye contact. So we struggled to be able to teach her anything.
The Change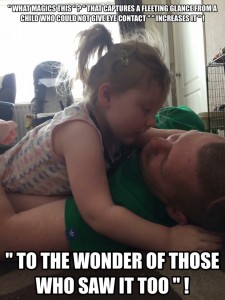 Then we discovered TAGteach and slowly and surely things started to change. We learned how to prepare our daughter for blood tests and medical tests. We learned to teach her to feed herself. We taught her to give eye contact.
We learned how to help her take control whilst having meltdowns. We watched in total awe as our screaming, frustrated little girl's tears turned into laughs and giggles. We learned to help her cope with sensory processing issues. We learned to teach her to enjoy a swing. We learned to teach her to pull-to-stand (pull up to a standing position), and we taught her to get up and down the stairs with assistance.
Our Journey
There are a great many things that our daughter and we have learned via the aid of TAGteach and this wonderful science of helping. We are very much still novices and there is much we still have to learn, but the one thing we have learned, more than anything else, is that we can learn. And no matter what is thrown at us, we can learn to sail our own ship and weather the storms.
We have learned TAGteach is the unrivaled champion of our household, and all this we learned from Martha Gabler's website, Chaos to Calm, the TAGteach International website, and the webinar series for autism parents.
You don't have to take my word for it. In fact, I would suggest you try it and see for yourself. I suspect you will not be disappointed. Our family certainly isn't, especially our once non-verbal little girl, whose favorite phrase at the moment is, "Look what I can do."
A message from Martha Gabler
TAGteach Free Video Series
Newly released video series available, free, on TAGteach:  Three Steps Any Autism Parent Can Take to go From Tears and Frustration to Family Happiness


What is TAGteach?
TAGteach stands for Teaching with Acoustical Guidance
. TAGteach is a teaching and communication method based on the scientific principles of Applied Behavior Analysis (ABA).
TAGteach enables extremely precise positive reinforcement of behavior by using an acoustical signal to "mark" the behavior – at the precise moment the child performs the behavior! The acoustical signal is a short, sharp sound made by a handheld device (the "tagger"). When the child performs the correct action, the parent/instructor immediately presses the button on the tagger and hands over a treat (candy, treat, token, praise, social recognition, or money) as a reinforcer.
With TAGteach, it is easy to reinforce behaviors precisely and quickly. The immediate, accurate feedback and positive reinforcement result in the child performing the correct action more often, and for longer periods of time. With immediate feedback and learning tasks broken down into small steps, children (and adults) can learn many new skills with TAGteach — at their own pace.
For more information visit the TAGteach website.
Join the free TAGteach Yahoo Group.
TAGteach taggers are available here.
See Martha's book about TAGteach for Autism or feel free to ask me a question (with no obligation).
Sign up for my mailing list to receive updates, new articles and free tips right in your inbox!
If you liked this post, please share it. Thank you!