Angela Persicke, Marianne Jackson, Amanda N. Adams. 2013. Brief Report: An Evaluation of TAGteach Components to Decrease Toe-Walking in a 4-Year-Old Child with Autism. Journal of Autism and Developmental Disorders. Sept 2013.
Abstract
The current study evaluated the effectiveness of using a modified TAGteach™ procedure and correction to decrease toe-walking in a 4-year-old boy with autism. Two conditions were analyzed: correction alone and correction with an audible conditioned reinforcing stimulus. Correction alone produced minimal and inconsistent decreases in toe-walking but correction with an audible conditioned stimulus proved most effective in reducing this behavior. This has implications for decreasing toe-walking in other children with autism and may be easily used by teachers and parents.
Click here for more info (choose – "look inside" to see the 1st two pages)
What is TAGteach?
TAGteach stands for Teaching with Acoustical Guidance. TAGteach is a teaching and communication method based on the scientific principles of Applied Behavior Analysis (ABA).
TAGteach enables extremely precise positive reinforcement of behavior by using an acoustical signal to "mark" the behavior – at the precise moment the child performs the behavior! The acoustical signal is a short, sharp sound made by a handheld device (the "tagger"). When the child performs the correct action, the parent/instructor immediately presses the button on the tagger and hands over a treat (candy, treat, token, praise, social recognition, or money) as a reinforcer.
With TAGteach, it is easy to reinforce behaviors precisely, quickly, and intensively. The immediate, accurate feedback and positive reinforcement result in the child performing the correct action more often, and for longer periods of time. With immediate feedback and learning tasks broken down into small steps, children (and adults) can learn many new skills with TAGteach — at their own pace.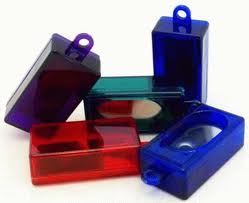 For more information visit the TAGteach website.
Join the free TAGteach Yahoo Group.
TAGteach taggers are available here.
See Martha's book about TAGteach for Autism or feel free to ask me a question (with no obligation).
Sign up for my mailing list to receive updates, new articles and free tips right in your inbox!
If you liked this post, please share it. Thank you!