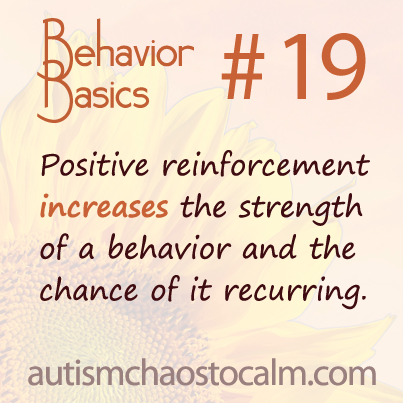 Behavior Basic 19:  Positive reinforcement increases the strength of a behavior and the chance of it recurring.
When a learner experiences a pleasant consequence (i.e., the "reinforcer") after performing a desired behavior, the learner will try that behavior again.  We are all primed to understand our environments in terms of consequences.  Most people won't touch a boiling pot on the stove twice; after the first painful time we learn to be careful.  When we experience pleasure, rewards, treats, attention or praise, we know we did something right, and we will do that correct thing again.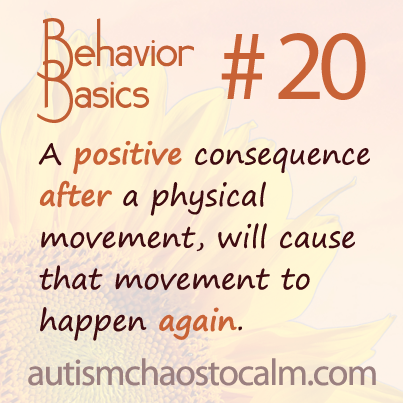 Behavior Basic 20: A positive consequence after a physical movement will cause that movement to happen again.
From behavioral science, we know that positive reinforcement increases behavior.  It is important to remember that the positive reinforcement should be delivered immediately after the behavior—not before.  The sequence is:  learner performs a behavior, then instructor gives reinforcer.  At some point in the future the learner will perform the behavior again, and the instructor will give a reinforcer again.
REMINDER:  This concludes the wrap-up of Behavior Basics for the week.  Please remember the schedule: On the release date of each module, the Behavior Basics for that module will be compiled into a PDF ebook available from our blog and Facebook page. Click on this link to download the entire series of 42 Behavior Basics for free: http://statictab.com/m7bizwt.