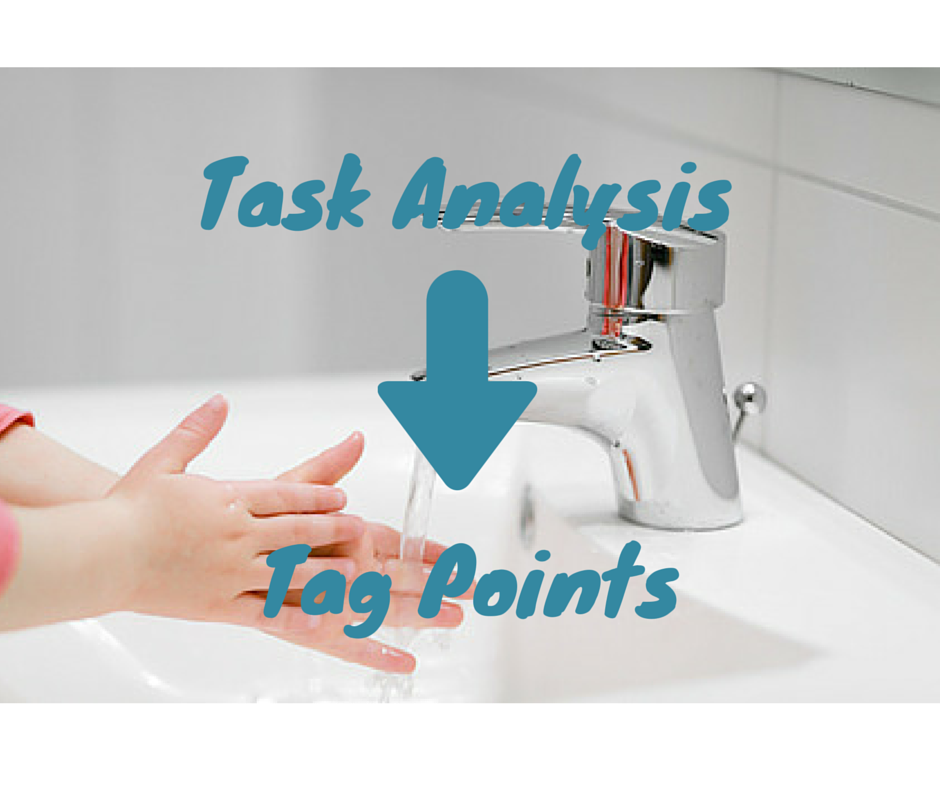 TAGteach is an excellent method for teaching children, especially those with autism, because of the precise positive reinforcement of desired behaviors.
In addition to timely and effective reinforcement, it is also important to think about the details of a task, and how to set tag points. This post will address both of these issues.
Task Analysis
A task analysis describes the many small steps that go into performing a single activity. For example, we often tell children to "wash your hands" when they come home from school. It seems simple to us. For a child with autism, it can be a complex task. The child has to:
take off a coat
hang it up
walk to the bathroom
open the door
go to the sink
stand still
turn on the faucet
grasp a bar of soap (or hold one hand under the nozzle of a soap dispenser while pushing down on the pump with the other hand)
place hands under the water flow
rub the slippery soap over his hands
continue holding his hands under the water flow until the soap is rinsed off
turn off the faucet (with wet hands)
reach for and grasp a towel
rub the towel over his hands
replace the towel on the towel rod
walk out of the bathroom
This everyday task has at least sixteen steps involving the legs, torso, arms and hands! There could be many more steps if you were to break it down even further.